Magic Mosaics - Fine Art Mosaics
---
Sample of a hand-made mosaic in the fashion of Giuseppe Arcimboldo who first made this style of mosaic picture before 1566. We hand craft each picture from our huge collection of images!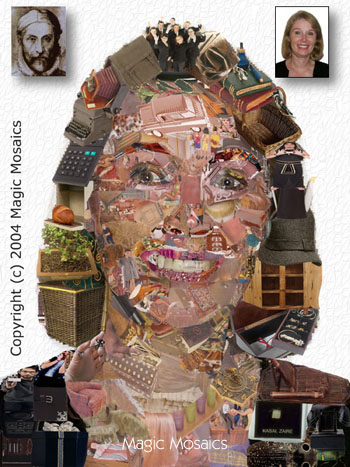 Enlarged segment from above - left eye area.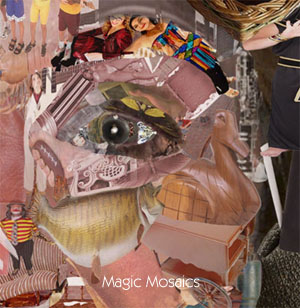 A mosaic with three different themes.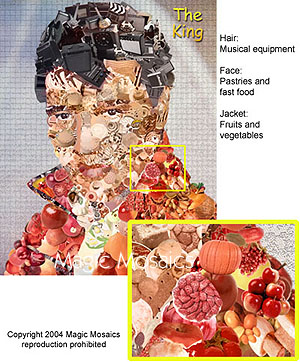 Copyright (c) 2004 Magic Mosaics. All rights reserved.
Duplication of these images for any purpose is not permitted.